The First Invitation to Boan Stay in Preparation of "Boan Stay Fair"
– [A Conversation about Botany]
통의동 보안여관
[여관페어를 위한 첫번째 초대 ]
통의동 보안여관에서 준비중인 '여관 페어' 준비를 위한
첫번째 초대의 자리를 마련했습니다.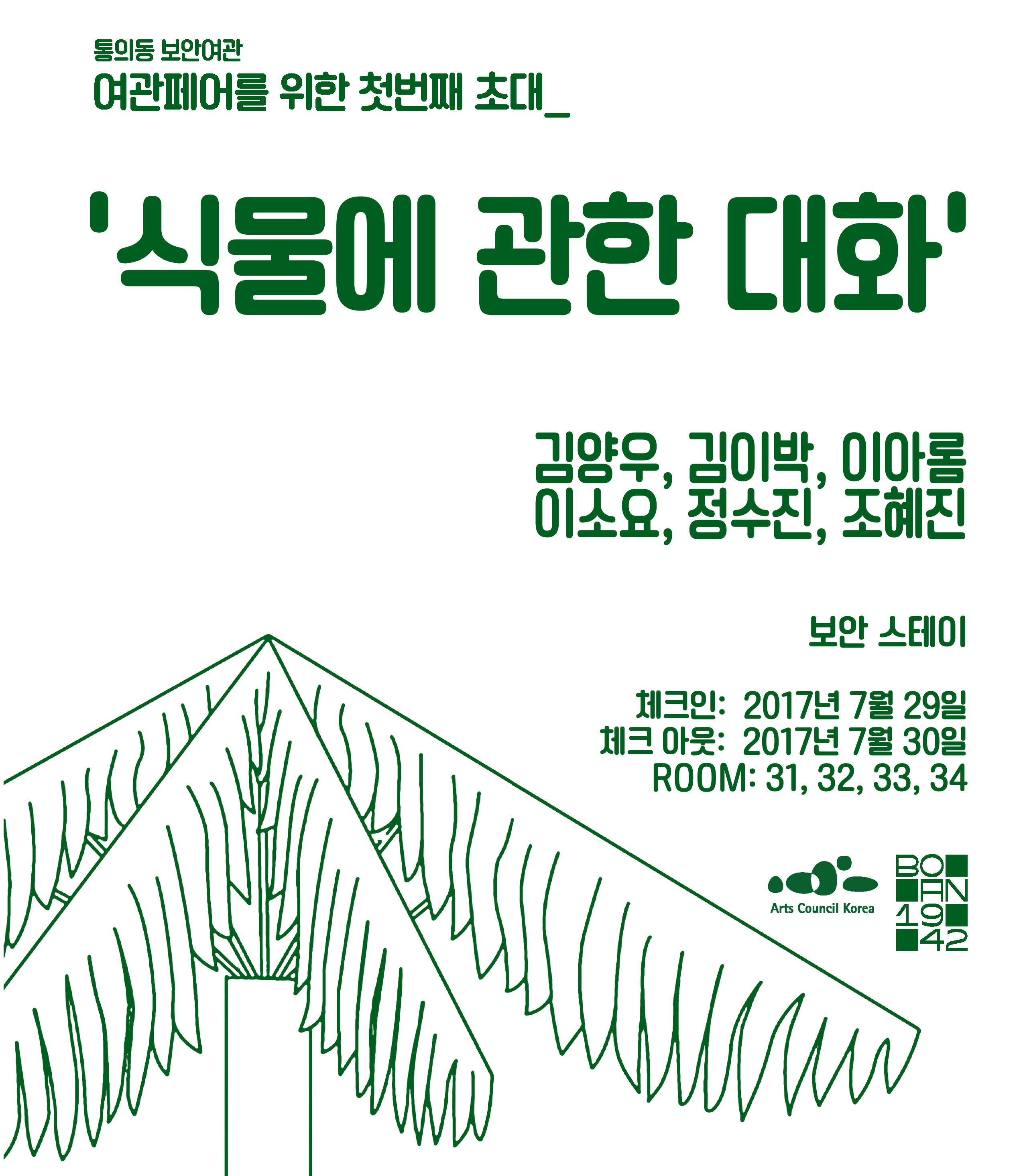 체크인: 2017년 7월 29일 (토요일)
체크아웃: 2017년 7월 30일 (일요일)
보안스테이 오픈: 7월 31일 (월요일)
6 artist, writers, biologist, and store owner whose love for botany translate to thier work, were invited to stay at Boan Stay for one night.
식물을 관련하여 활동하는 창작자들이 모여 보안스테이에서 하루를 묵고 갑니다.
그들이 나눌 '식물에 관한 대화'는 이번주 토요일 7월 29일 밤 8시에서 10시까지.. 통의동 보안여관의 3층 보안스테이에서 이루어집니다.
more info
0
0
metalogue
metalogue
2017-08-01 16:35:46
2018-02-01 12:03:45
통의동 보안여관 여관페어