Seoul Lunar Photo 2017
통의동 보안여관
서울루나포토 2017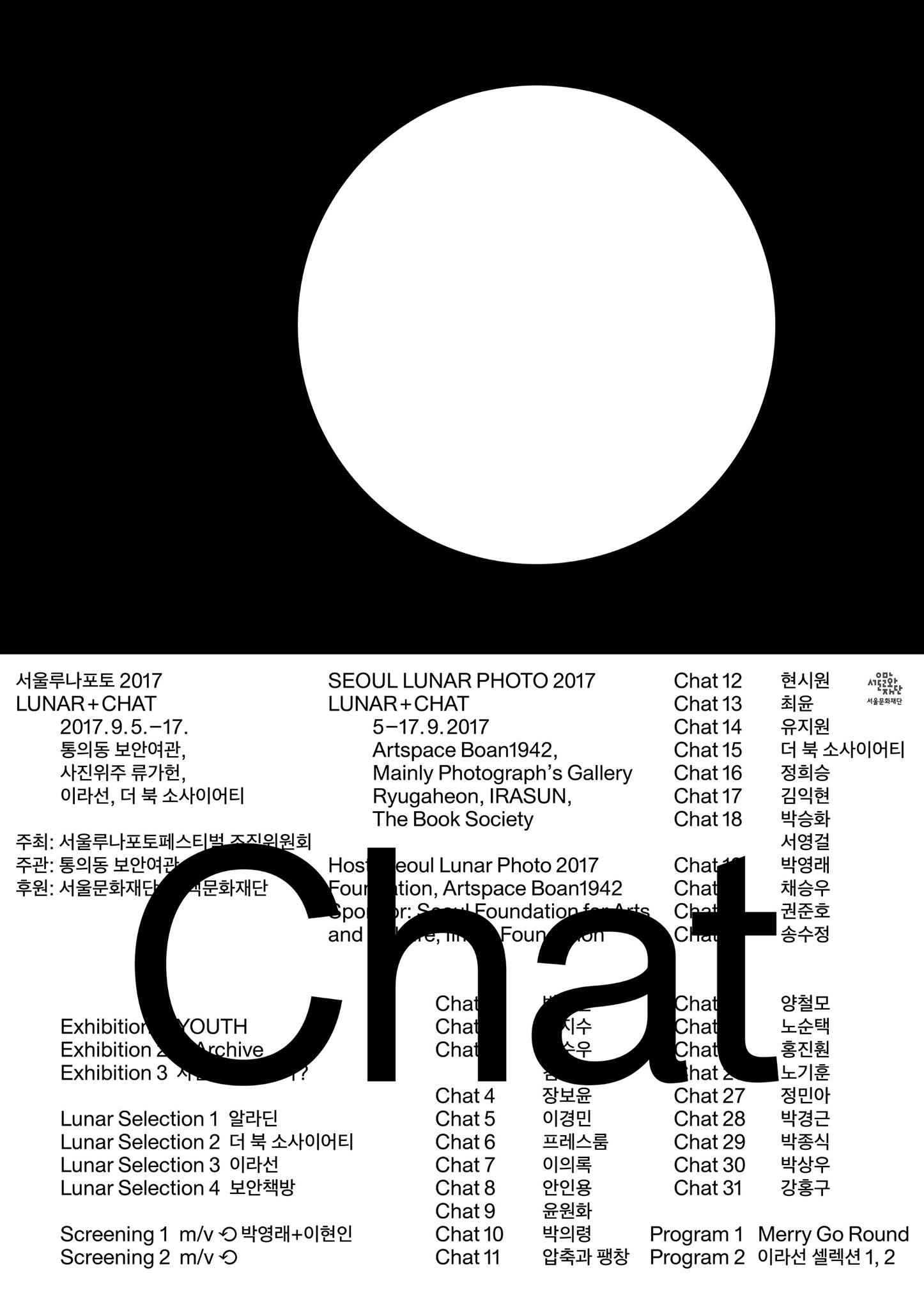 Seoul Lunar Photo is an annual exhibition/public programming/screening/gathering that aims to promote friendly encounters with photography. For more information, please click on the link below:
🔗 http:/www.seoullunarphoto.com/
통의동 보안여관에서 주관하는 서울루나포토 2017가 9월 5일 부터 시작됩니다. 홈페이지를 통해 Chat, 전시, 루나 셀렉션, 스크리닝, 프로그램 일정과 참여자 40여(명) 팀의 라인업을 확인하세요.
0
0
metalogue
metalogue
2017-09-06 13:28:29
2018-02-01 11:55:24
서울루나포토2017